Attention Apple iOS7 users: we are aware of some stability and functional issues with iCookbook, iCookbook Diabetic, and Crock-Pot™ Recipes. We are investigating these issues now and will have updates for the app soon. Please check back here for news and watch the App Store for an update.  We apologize for the inconvenience.

Great Recipes From the Brands You Love!

Designed to be 
the
cooking application for everyday cooks, iCookbook™ was developed by Publications International, Ltd., a recognized industry leader that publishes and sells more than 9 million cookbooks a year. The iCookbook app includes more than 2,000 recipes specially selected by our editors, all from the family-friendly food brands you know and trust. Each recipe can be made with easy-to-find ingredients, has been kitchen-tested and features a beautiful full-color photo. iCookbook enables home cooks to find—not just search for—great recipes that they can prepare with confidence.
iCookbook™ continues to receive awards and recognition!:

2012 & 2013 Appy Awards Winner in the Cooking category by Media Post

MacWorld | iWorld

148apps.com

iCookbook™ is a Mom's Choice Awards® Gold Recipient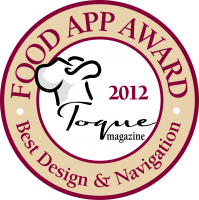 Toque Magazine Best Design & Navigation

Named by Apple as the best of the iPad Lifestyle category in App Store Rewind 2011
New York Times winner of the Pogie Awards celebrating the year's best innovation technology
Macworld Appalooza Top 25 placement on Greatest Apps of All Time contest
iCookbook™ Reviews

Love from the Oven
"If you have an iPad and love to cook, this is definitely the app to check out." … read more

James Woodcock
"iCookbook is a collection of extremely easy to follow recipes that are gloriously presented in a simple tactile view." … read more

The Daily App Show
"iCookbook is the "Best-in-class" recipe and cooking app on the iPad." … read more and video